AAiM Day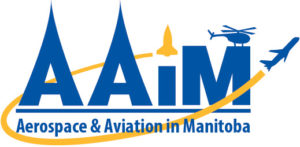 AAiM Day 2023 was held at the Royal Aviation Museum of Western Canada on May 25, 2023. 
Every year since 2007, approximately 700 Grade 6 students participate in the annual Aerospace and Aviation in Manitoba (AAiM) Day. The day's events are designed to introduce the young students and their teachers to the concepts they are learning in the Flight module in the grade six science curriculum at school as well as to the city's thriving aerospace and aviation industries.
This mini symposium is designed to let students participate in hands-on activities that focus on four major aspects of the aerospace and aviation sectors: Repair/Overhaul, Manufacturing/Composites, Space and Flight.
The students tell us that experiencing activities through a hands-on approach makes the science much easier for them to understand.
The equally enthusiastic educators say that the whole event complements their teaching of Flight as part of the Grade 6 science curriculum and eagerly express their interest in having their classes attend year after year.
AAiM Day was an idea conceived by the Manitoba Aerospace who partner with other aerospace related companies and educational organizations to make the project happen.
AAiM Day partners include 150 volunteers from: StandardAero, RCAF-17 Wing, Tec Voc High School, Manitoba Aviation Council, Career Trek, Magellan Aerospace, Boeing Canada, Women in Science & Engineering (WISE), Manitoba Association of Rocketry, Air Cadet League of Canada (MB) and our hosts Red River College – Stevenson Campus.
AAiM Day 2022